Jennifer Lanciault, AMFT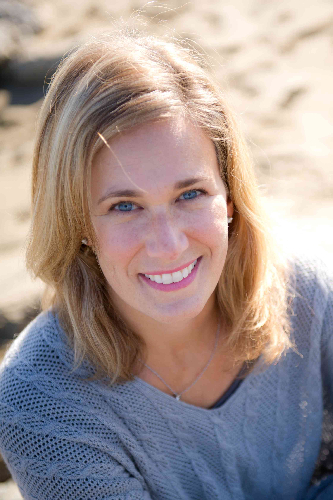 Associate License #
124672
Adolescent, Teen and Adult Therapist in Marin County
My Approach
My approach to therapy is warm, gentle, kind, and nurturing. My goal is to collaborate with clients to explore their deepest truths and move toward self-acceptance in a comfortable, relaxed, empathetic and caring environment. Drawing on my own colorful life experiences, I offer clients an authentic, safe, open-minded and non-judgmental space full of compassion and understanding to explore both life's daily challenges and its profound difficulties. Using my background as a yoga teacher, I work in an integrative way, helping clients to incorporate calmness, patience, mindfulness and mind-body awareness into their self-care routines as well as providing coping mechanisms using evidence-based approaches such as CBT, DBT, and ACT. As a former businesswoman, my approach to self-discovery is professional, practical, and oriented toward positive change. I enjoy working with clients to strengthen their identity through the celebration and discovery of inner strengths.
I am dedicated to helping clients better understand themselves and their relationships by increasing self-awareness and recognizing areas for personal growth while honoring that every individual is unique.  I teach coping mechanisms for anxiety, depression, OCD, stress/burnout, dissociation, mood regulation, suicidal ideation and self-harm.
My Therapy Specialties
Mindfulness, mind-body awareness, and grounding techniques

Body image

Identity exploration

Navigating major life transitions

Cancer support and survivor-ship

Family dynamics

Relationship and interpersonal skills

Existential exploration

Support for grief/loss/trauma

Sports psychology

Addiction recovery

Executive function
Adolescent, Teen and Adult Therapist in Marin County
Jennifer Lanciault is a licensed Associate Marriage and Family Therapist with Marin Wellness Counseling. She is supervised by Robbin Rockett, PsyD license number PSY17943. She earned her Master's in Counseling Psychology from Dominican University, her Master's in Business Administration from the University of Maryland, and her Bachelor's in French Literature from the University of Washington. Jennifer has worked as a school counselor in university and high school settings and has served on Marin County's Suicide Hotline. Prior to raising her children, Jennifer enjoyed a career in management consulting, specializing in change management, program management and project management.
On a Personal Note
Jennifer is a mother of two adult children and a breast cancer survivor. She has been a yoga teacher in Marin for over a decade and enjoys all things water-related, biking, hiking, cooking, and long walks with her husband, friends and dogs.