Kimberly Bernstein, AMFT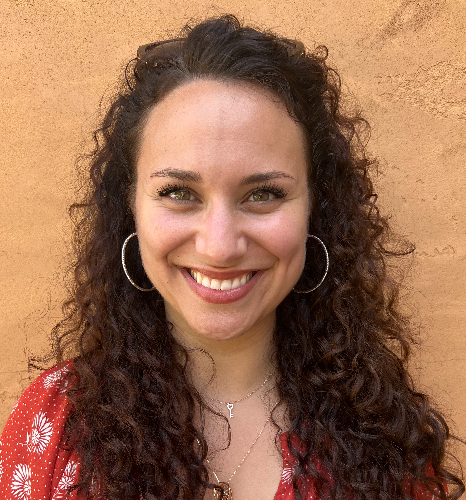 Associate License #
TBD
Child, Teen and Adult Associate Therapist in Marin County
My Approach
With the ever-changing landscape of events in our world today it can lead us to feeling stressed, anxious, or overwhelmed. Therapy can provide a safe and supportive space for you to explore and develop tools to cope with life's stressors.  
My therapeutic approach is a strengths-based, client-centered, collaborative model. I meet clients where they are in their unique journeys, acknowledging their inherent strengths and resilience. 
Creating a safe, nonjudgmental space where clients can freely express themselves to empower themselves to achieve a greater sense of well-being and personal growth. Together, we work as a team to identify and pursue your treatment goals.
Child & Teen Therapy in Marin
I enjoy working with adolescents and teens around issues related to anxiety, depression, eating issues, body image, family and peer conflicts, ADHD, grief and trauma. I specialize in working with substance abuse and can help adolescents build skills in dealing with addictive behaviors.   I use Dialectical Behavior Therapy (DBT) that helps teens build self care tools to manage stress, anxiety and create better relationships with their family and friends..  
When I work with teens and kids I also work with their parents in helping them have a relationship that feels more connected to their child.  Parents can feel overwhelmed or concerned about their child or teens behavior.  I provide parenting support around setting boundaries, understanding child and adolescent developmental needs and how to create a consistent and supportive parent child relationship.  It is difficult parenting kids today.  My approach is a collaborative relationship with parents in understanding and addressing their family's struggles.
Adult Therapy in Corte Madera
I have supported adults as they navigate through life transitions and manage challenges such as substance abuse, anxiety, depression and relationship issues. 
My specialization in substance abuse and addiction allows me to deeply understand the complexities surrounding addictive behaviors. Whether the struggle is with drugs, alcohol, or other harmful behaviors, I am here to support clients in exploring the underlying issues driving their addiction and developing coping skills to maintain sobriety.
I have deep compassion for one's struggle to be happy and fulfilled in life.  My compassionate approach provides a space for adults to explore their ways of coping that may not be working anymore and give them hope and support that there can be a better way to manage life stresses.
My Therapy Specialties in Marin County
Substance Use/Recovery (RADT-1 certified) 

DBT and Narrative therapy techniques 

Eating Disorders, Body Image and self-esteem

ADHD and Executive functioning 

LGBTQIA2S+

Gender Identity 

Anxiety & Depression Therapy

Child and Teen therapy 
Child, Teen and Adult Associate Therapist in Marin County
Kimberly Bernstein is an Associate Licensed Marriage and Family Therapist with a Master's degree in Counseling Psychology from The Wright Institute (Berkeley CA) and holds a BA in Human Services from Antioch University. She is supervised by Robbin Rockett, PsyD license number PSY17943.  Kimberly also works as a drug and alcohol residential rehab counselor at a facility located in Berkeley. Prior to her interest in counseling, Kimberly had a career in the food industry for 10+ years and worked as a wedding cake designer. She holds a BA in Baking and Pastry Arts Management from the Culinary Institute of America. 
On a Personal Note:
Lucy and Ethel are Kimberly's beloved feline companions, and her home is in Marin County.